BOEING STEARMAN
CLASSIC PAINT SCHEMES
In the early years of aviation biplanes in colourful designs were filling the skies...
TRADITIONAL MILITARY COLORS
A Stearman formation, showing the original US-Navy paint-schemes, all YELLOW or YELLOW wings with GREY fuselage.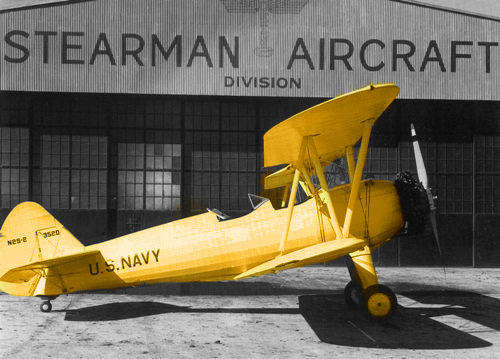 A historic shot of a YELLOW Navy Stearman.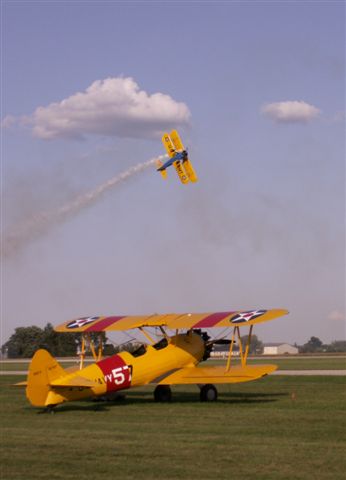 The classic BLUE and YELLOW colors of the US Navy & US-Army planes.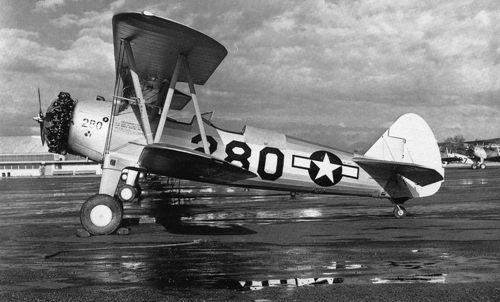 Some of the military trainers where painted completely in SILVER.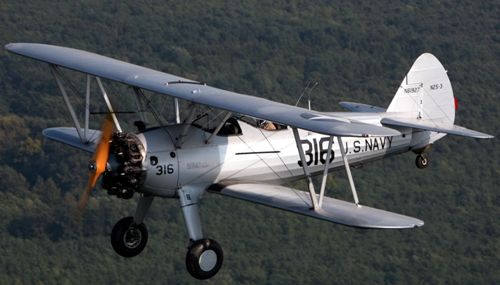 CUSTOM PAINTSCHEMES
Classic paint schemes from the golden age of avaition...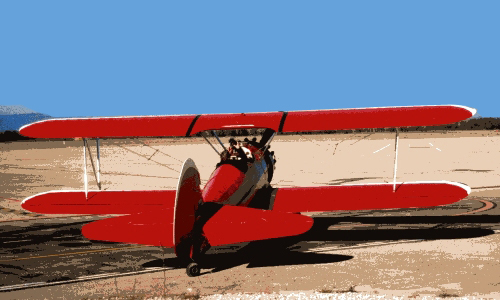 All RED, sometimes with some trim color, was a common paint-scheme, often seen in the 1920's and 30's, as well as with airshow Stearman in the 50's and later.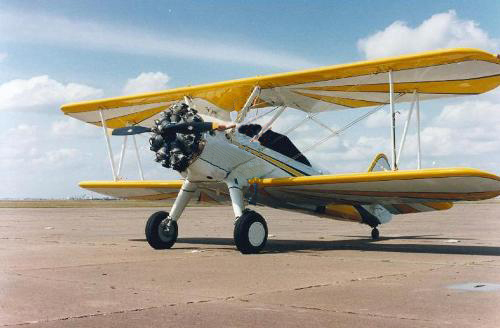 The classic star-burst paint scheme, seen in various colors...
In the 60's Coca-Cola Company had several Coke-Stearman flying in their company design (National Air- and Space- Museum, Washington)
In case you prefer your own design just give us your favourite color and we will paint your airplane accordingly...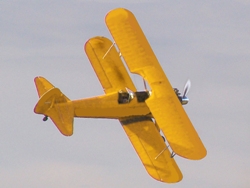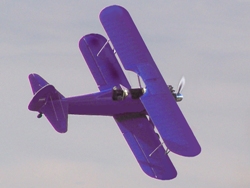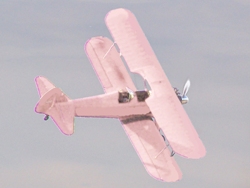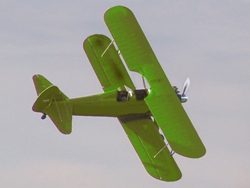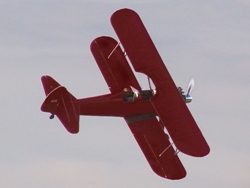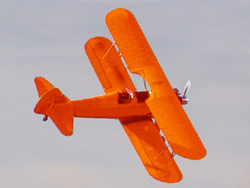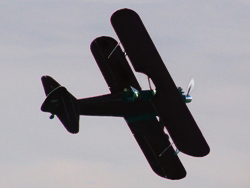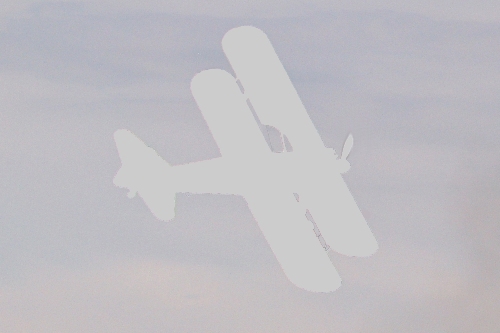 And last but not least we are offering the Stealth design with radial engine sound, but please don't tell anyone about this...