THE BOEING STEARMAN
a classic biplane...
This biplane represents the classic history of a Boeing Stearman airplane.
In its early days it was an aerobatic trainer in the US Navy, driven by a 220hp Lycoming engine, the original configuration. Now it is powered by a 450hp Pratt&Whitney engine, one of the modifications, dating back to the days when it flew as an agricultural airplane in California, Mississippi, Spain and finally Morocco.
After a ground-up restoration in our workshops this airplane made its second maiden flight a short while ago and is now ready for another 60 years of fun in the skies...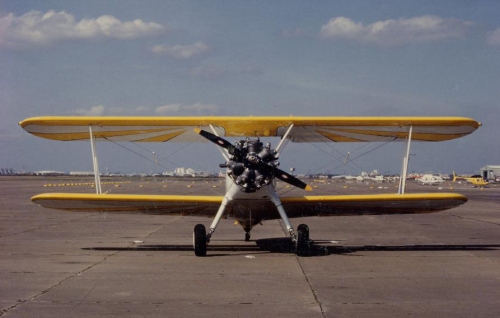 Our first Stearman in the 80's...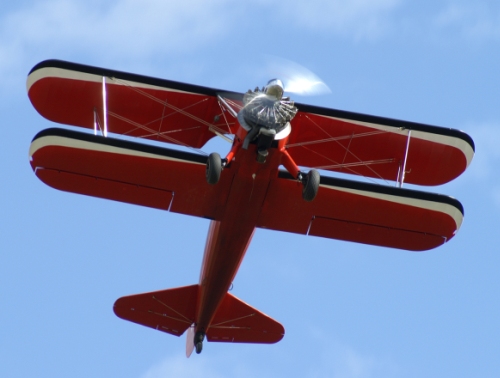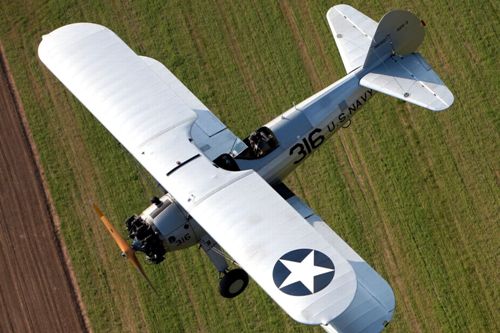 A rare four ship Stearman formation with our friend Addison Pemberton and his Stearman in the foreground...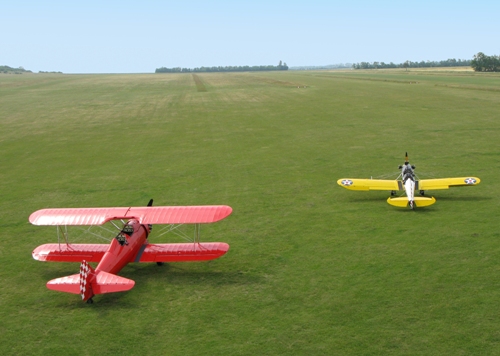 On the way to another airshow in Central Europe...
There are few feelings that can be compared with flying aerobatics in an open cockpit airplane....
...imagine you are floating nearly weightless on top of a loop, looking straight up and enjoying the unobstructed view on mother earth above your head...
The engine is shut down after a sunset aerobatic routine...